9th International Beef Forum
2023-01-10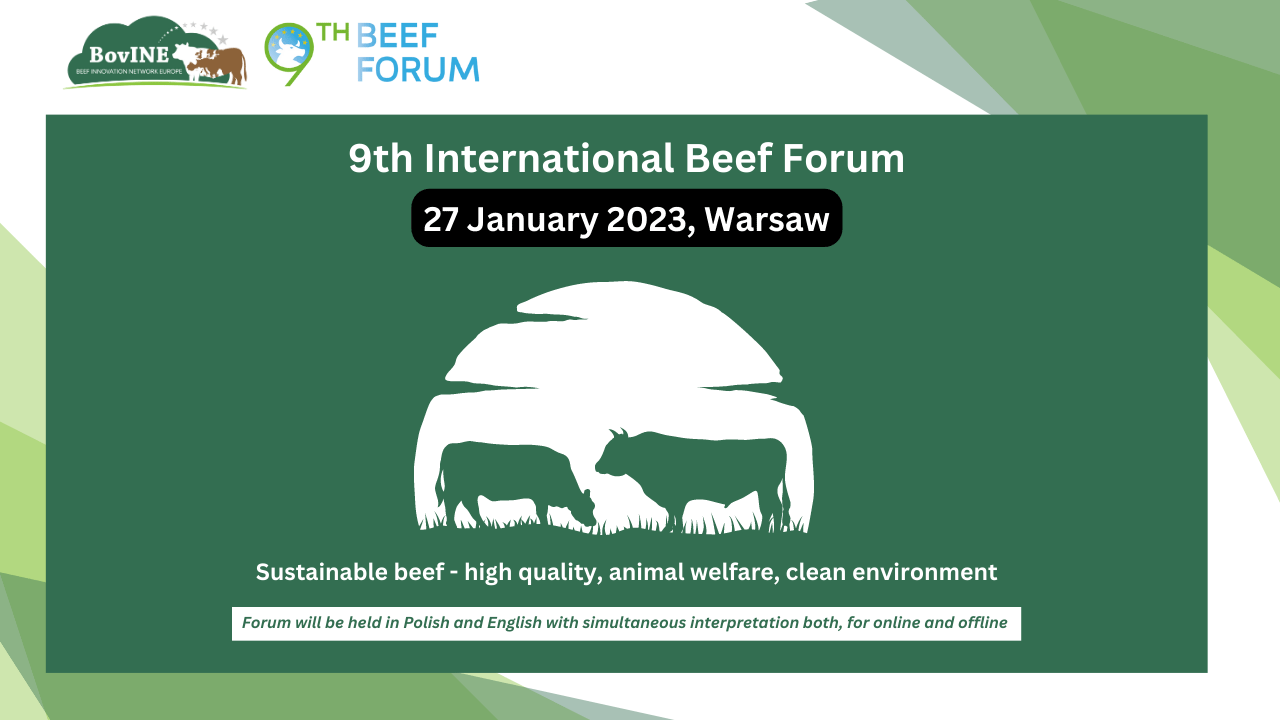 BovINE's partner - the Polish Beef Association - invites you to join them along with the Beef Sector Council and co-organiser, the Federation of Agricultural Producers Union, at the 9th International Beef Forum 'Sustainable beef - high quality, animal welfare, clean environment' taking place online and in person on 27th January 2023.
---
About this event
The role of the CAP and the National Strategic Plans for the CAP in the transformation of the beef industry will be discussed, taking into account the improvement of cattle welfare, the reduction of active substances in animal treatment, the reduction of greenhouse gas emissions and better quality management, as well as the social role of livestock.

In answering these challenges, the role of rapid transfer of knowledge and innovative solutions from science to practice is extremely important. Your participation in the forum will make it possible, on the one hand, to adapt to regulatory needs and, on the other hand, to the expectations of producers and manufacturers in connection with market changes.
Special guests attending the forum include the EU Agriculture Commissioner Janusz Wojciechowski and Deputy Prime Minister, Minister of Agriculture and Rural Development Henryk Kowalczyk of Republic of Poland.
The event will be held in Polish, in a hybrid format, with simultaneous translation available in English, both online and in person in Warsaw.