Life Long Learning - Non-invasive maxillofacial osteosynthesis in the dog and cat - 5th edition
2022-11-17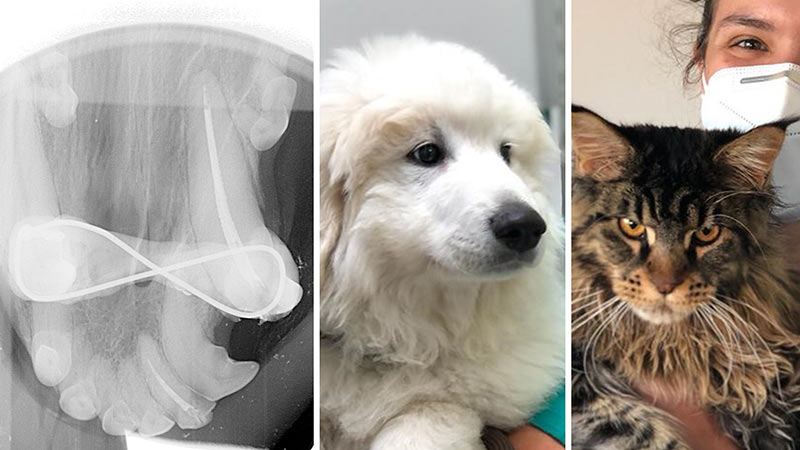 Life Long Learning - NON -INVASIVE MAXILLOFACIAL OSTEOSYNTHESIS IN THE DOG AND CAT
5th Edition
MARCH 18 | 19


---
REGISTRATION FORM
(until MAR 15th)
---
Goal
Acquisition of skills in the diagnosis and non-invasive treatment of maxillofacial fractures in dogs and cats.
Description
11 hours of practical training with direct clinical applicability.
5.5 h theoretical with clinical cases and teaching focused on problem solving in which trainees can bring their clinical cases for discussion.
5.5 h practical focused on the training in non-invasive osteosynthesis techniques performed on biological and synthetic models.
Target audience:
Veterinarians and 5th year students of the Veterinary Medicine course
Price
250€ [20% discount for students]
Programme
Saturday - MAR 18th
09:15 - Course opening
09.30 - Clinical oral anatomy
10:15 - Locoregional anesthesia in oral surger
11:15 - Coffee break
11.30 - Classification of maxillofacial fractures
12.30 - Non-invasive osteosynthesis techniques (I): Surgical wires
13.30 - Lunch break*
14:15 - Practical exercises on skulls and cadavers
16:00 - Coffee break
16:15 - Exercises in clinical cases

* Working Lunch included in course
Sunday - MAR 19th
09:00 - Non-invasive osteosynthesis techniques (II): Acrylics and composites
09:45 - Non-invasive osteosynthesis techniques (III): External and mixed fixators
10:30 - Coffee break
10:45 - Practical exercises on models and biological material
13:00 - End of the course
Coordination and training:
Lisa Mestrinho
Maximum number of entries:
This course as an maximum entries of 20 students
---
REGISTRATION FORM
(until MAR 15th)
The payment must be done by money transfer to Faculty of Veterinary Medicine (IBAN PT50 0035 0011 0000 6923 6306 9) and send the proof of bank transfer to formacao@fmv.ulisboa.pt
Secretariat: Helena Almeida